Established May 14, 2013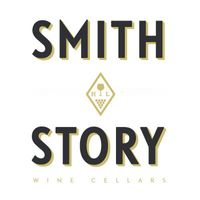 Founders: Husband Wife Team, Eric Story & Alison Smith-Story
 
The Story:
Smith Story Wine Cellars is the tale of true love. In May of 2013, Eric and Ali eloped on the Big Island of Hawaii to say I Do; also where the name Smith Story Wine Cellars was conceived. Bay Area born Eric and Fort Worth, Texas native Alison met while both working for K&L Wine Merchants in Northern California over a decade ago. A friendship flourished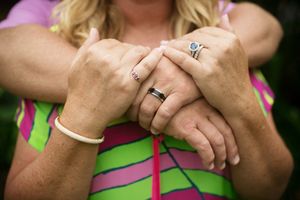 while discovering wines from far away lands, and visits to the Anderson Valley along with dear friends and their beloved dogs Henley and Lakota. "Drink what you love, love what you drink,"  Eric often said to Alison while trying new wines over the years together. 
 
Today they bring a combined 40+ years of wine industry experience to manage Smith Story Wine Cellars. Eric's wine buying expertise and retail management lends a keen eye and discerning palate as he became the German, Loire, Alsace, Austrian and Greek wine buyer for K&L. Ali's hospitality, wine buying, consumer marketing and national sales experience completes the entire wine-supply-chain as she transitioned from her decade old company TexaCali Wine Co. to drive the vision and brand for Smith Story Wine.
Alison Smith, grew up in the DFW Metroplex and Northern California native Eric founded the winery in Sonoma County. Smith Story Wine Cellars is based in Sonoma. In late 2021 they relocated their tasting room from Philo, California (the Anderson Valley) to Healdsburg, California. 
In 2014 the launched "Farmers First" on KICKSTARTER and were fully funded in 30 days. Later that year,  along with their dear Goldendoodle, Lord Sandwich, Ali Story founded a non-profit Socks For Sandwich, which donates new socks to the needy.

The birth of Smith Story Wine Cellars can be followed along the way as Eric and Ali write about their start-up experiences in The Chapters.
 
What's in the bottle:
The wines begin with the land, places that are special to Eric and Ali throughout California and Europe. As the vineyard program grows, so will their true story. Their belief is to respect what the land offers, while shepherding in the cellar and ultimately delivering beautiful expressions of each varietal to supporters of Smith Story Wine Cellars.

The Mission: Smith Story Wines are made with respect for the land, kindness for the grower and, love from the winemaker. Each vineyard we work with is owned by families, we want to ensure their present and future success as grape growers. The wines show restraint, balance and integrity of the grape. Our winemaking philosophy is to utilize classic, old world techniques and let the grapes and sense of place where they are grown both speak for themselves.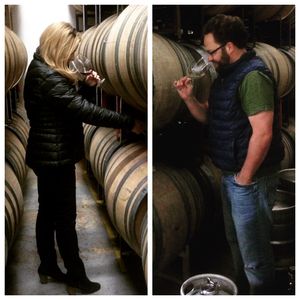 "Wine is our life, we are honored to now jump into the creative process of producing wines after decades of learning and selling wine for others. It is our hope that you invest in our story, fall in love with the wines and help us spread the joy of Smith Story Wine Cellars, we are humbled by this opportunity to follow our passion."  - Eric and Ali, Fall 2014

Drink what you love, love what you drink. This is Our Story.
 
---
We've had the pleasure of traveling to over 25 International Wine Regions - walking the vineyards, assisting with harvest, tasting with winemakers and becoming friends with some of the very best producers all over the world...
Ali's International Wine Travel: 

2003 - Italy - Tuscany, Montalcino & Umbria

2005 - Argentina - Mendoza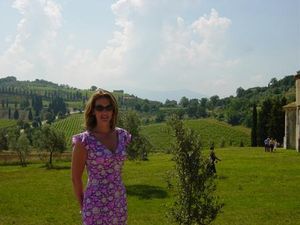 2006 - Japan  - visiting family owned Sake breweries.

2009 - Spain - Valencia, Priorat, La Mancha, Yecla, Alicante, Jumilla, Monstant, Costers del Segre, Penedes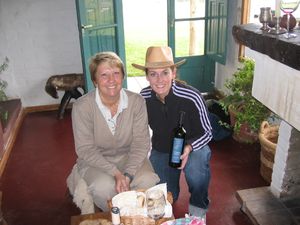 2010 - Argentina - Mendoza

2011 - Bordeaux, Rhone, Provence, Languedoc

2014 - Austria, Germany
Eric's International Wine Travel: 



2001
– Italy, Switzerland & Germany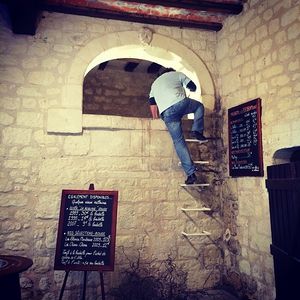 2003 – Harvest @ Leitz

2004 – Harvest @ Leitz

2008 – Austria

2009 – Germany

2010 – Greece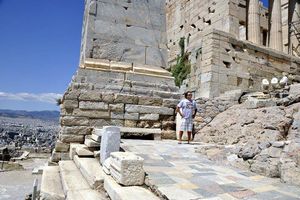 2011 – France, Germany & Republic of Georgia

2012 – France & Germany

2013 – Greece

2014 – France, Germany & Austria

2015  - Loire Valley, Germany

2016 - Loire Valley