"It's so hard to win', MVP Stephen Curry.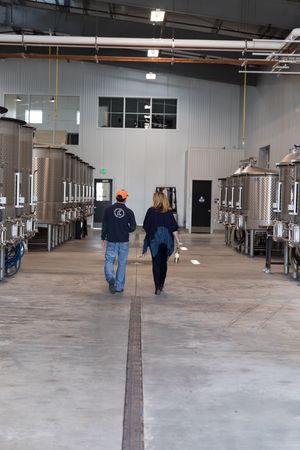 I grew up in a big sports family in Texas, iconic Larry Bird posters (among others) hung on my little brother's bedroom wall. "A winner is someone who recognizes his God-given talents, works his tail off to develop them into skills, and uses these skills to accomplish his goals. Push yourself again and again", Larry Bird.   
Watching the NBA Championship last night unexpectedly got me. The end of the game, the emotional scenes with the players, coaches and their families. On what it means to win Finals MVP, Steph said, "It means we won. It means we took advantage of an opportunity to be back here. I hear all the conversations, I hear all the chatter, we hear all the chatter. At the end of the day it's about what we gotta do on the floor. Ain't gotta talk about it, you gotta do it. That's what it's about. While this is his 4th ring, Steph admitted that this one feels different, saying, "You know how hard the road is to get back here because of how hard it is to win at this level... But we found a way to just get it done. Everyone on the stage had a part in this. Front office, coaches, players."  
I'm typing this misty-eyed this morning. Covid has hit both Eric and I this month (we're doing OK!). Fresh off a very busy and successful sales week in Texas, I'm reinvigorated to grow our wholesale business to new levels. Yesterday I received two calls from longtime wine industry legends (and friends) telling me how proud they were to know us and see Smith Story Wine Cellars prevailing after slogging through these past few years of unbelievable hardship in our industry. "Do you think small wineries like ours, filled with integrity, hard work and good people can win these days?" I had to ask. "Stay steady Ali, you are already winning, just keep reaching for that big win...my bet's on Smith Story without a doubt." 
"I'm still here playing at a high-level, the hard work and preparation. I was hard to imagine just 2 years ago", Clay Thompson, Golden State Warriors. I feel you Clay, so very much. Today our small but mighty winery continues to succeed by what's in the bottle. Thankful for the quality of Smith Story Wines, for the guidance in the cellar and vineyard by Katy Wilson. For the passion Eric brings to a very low-intervention approach to making wine. To the heart felt hospitality driven winery we've become. 
But what I'm most thankful for is never giving up.  
Peace and Love,  
Ali  
PS: We've opened up 36 more memberships for The Storyteller's Wine Club through June 31, 2022. Give a gift to yourself or to your Dad this Father's Day. Two shipments per year, this Fall 2022 release will be EPIC.